Are you interested in starting a profitable Digital Writing business?Thinking about a Writing side gig?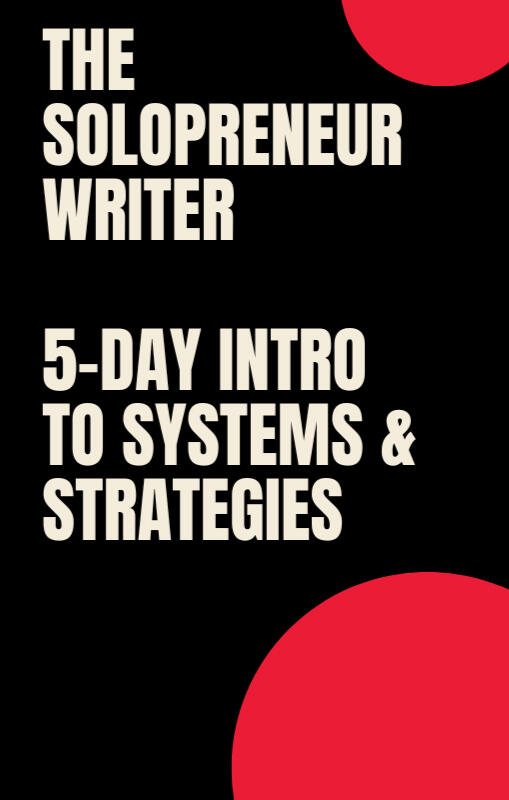 This free email course gives you everything you need to:• Maximize your digital writing output in less time• Streamline your digital writing workflow• Reduce overwhelm and gain focus
---
Strategies to increase your earnings as a systematic Solopreneur Digital Writer
---
Hi, my name's David LoewenIn early 2022, I left a healthy salary and a decade+ career to establish a Solopreneur Digital Writing business.In less than 12 months I replaced the salary I left behind.In this Free course, I share some of my systems and strategies - whether you are looking to write full-time or as a side gig.
---
Text
Want to make sure this free email course is "worth it" before you sign-up?
Here's everything that's inside:
Day 0: Introduction & Email Course Outline - "Here's What You Can Expect"Day 1: Crash Course - "Designing Your Ideal Writing Workflow"Day 2: Step-by-Step - "Building Routines and Workflows that Work for You"Day 3: Problems & Benefits - "Maximizing Your Writing Output with Minimal Effort"Day 4: Biggest Mistakes - "Avoiding the Biggest Mistakes in Digital Writing"Day 5: Easy Templates - "Actionable Templates for the Systematic Digital Writing Solopreneur"
Text